Here is my 5minutes Netflix analysis and critique of the quote from this presentation, always do your own homework even if it take 5minutes:
''I like investments in which I think my downside is limited '' Well...NFLX...
P/B at 4.4,
PE at
28.4
!!!!! At least 75% downsize risk sound to me like not really limited­.....
''Lots of talk about competition, but very little is
currently
detectable'': well.... those data are from 2011....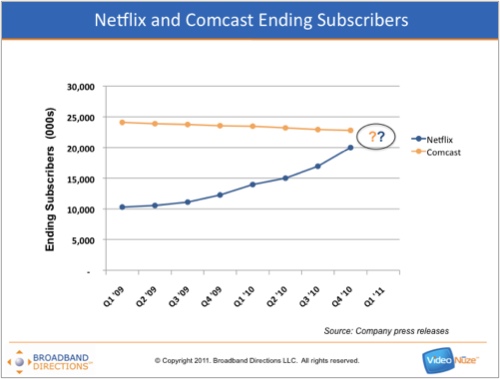 Amazon is certainly even more risky as a stock because the price is really overprice but to my point of view the business is much better...
"Why Netflix Is a Better BusinessThan Amazon":
"Higher margins, profits, and free cash flow"
Reuters Data:
Netflix:
Total Debt to Equity (MRQ)=
58.12%
Amazon:
Total Debt to Equity (MRQ)=0
Customer satisfaction level, AMAZON vs NETFLIX
Disclaimer i'm short on Amazon and Netflix