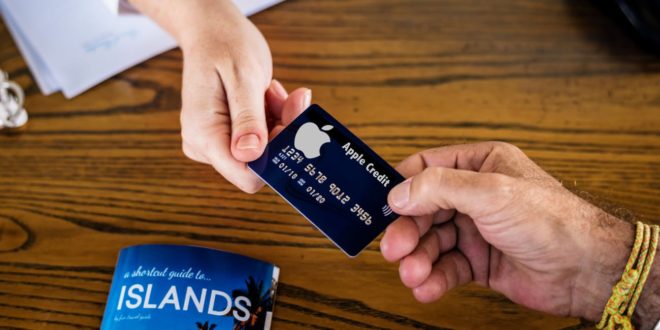 There is no doubt that Monday's Showtime event marks one of the biggest turns Apple has taken since the very beginning. Along with a few digital subscription services, Apple also announced something called Apple Card. Apple Card is a digital-first credit card service that users can access from their iPhone devices. Apple is partnering with Goldman Sachs to make this deal possible, offering many benefits.
The biggest benefit of Apple Card, according to the company, is that it gets rid of unnecessary charges that have been making users furious over normal credit card. The company says it won't be charging late fees or annual fees for the credit card service. Instead, everything would be available digitally and it even brings an impressive way to show transaction information through the iPhone screen.
To make things even more attractive, Apple is offering a unique reward system that is based on cash. Instead of points that would be attributed to the account, users will be paid for every transaction they make. Such extra money — dubbed as Daily Cash — may be used by the customer to buy products or pay the due of the credit card spend so far.
"Apple doesn't know what you bought, where you bought it, and how much you paid for it," added the Apple spokesperson while saying how privacy is protected by the new card. The company added that Goldman Sachs would not be sharing the user information for advertising or any other purposes. In addition to digital service that the company is offering, Apple would also bringing a physical card with no CVV and numbers.
Users, however, can carry out normal transactions at places where Apple Pay is not available. Apple offers a specific amount of Daily Cash depending on the place where the money is being spent.
About the author:
WiredRelease

Wired Release is designed to provide the best and most penetrating research required to all commercial, industrial and profit-making ventures in any sector of online business.