I have always been a big believer in what GuruFocus.com does. I think the single best place to look for investment ideas is in the portfolios of world-class investors (gurus).

I suppose to most people that is a fairly obvious statement. Nonetheless, here is why I like looking for my investment ideas in the portfolios of the superinvestors:

1) The "gurus" are smarter than I am, much smarter.

2) The "gurus" are more experienced than I am.

3) The "gurus" have access to better sources of research than I do.

4) The "gurus" have better access to management teams than I do.

5) The "gurus" have documented, long-term proven records of performance that suggest their track records are the result of their investment process and not luck.

When one of the superinvestors on the short list of people that I pay attention to has a high level of conviction about something, I pay attention. And last week one of the greatest investors of his generation said something that kind of knocked my socks off.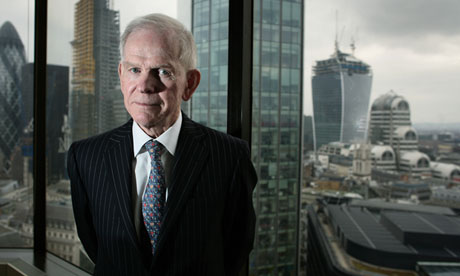 Speaking at the Richard Ivey School of Business value investing conference, Jeremy Grantham told listeners that within five years, prices of natural gas will have tripled as a short-term surplus will have turned into a long-term shortage.

Grantham didn't just say that natural gas prices are going to go up, he said that they are going to triple.

I think Grantham is someone we should be paying close attention to. Grantham famously warned investors to avoid assets exposed to the Japanese bubbles (equity and real estate) of the late '80s, the growth stock bubble of the late '90s and the debt bubble in 2008.

Why is Grantham so incredibly bullish on natural gas?




According to Grantham, the reason that natural gas prices will go up is because the prices in the U.S. are simply too low, at less than half the price of levels in other major economies.

That price differential is driving a huge increase in demand as plastics manufacturers, petrochemical companies, fertilizer makers and other consumers are increasing and will continue to increase demand in the U.S.

It seems that Grantham believes that the market is going to react to the difference between natural gas prices in North America and elsewhere in the world by greatly increasing demand in North America.

My only question would then be, what happens to all of that demand if natural gas prices do triple? Does all of that increase in North American demand stick around or do the higher prices kill it?

I think the supply side is also actually a reason to be somewhat bullish on natural gas prices at least in the short term.

Check out the rig count (below) and how the number of natural gas rigs has plummeted in the past 18 months:




Now that just has to start really hitting natural gas supply doesn't it?

From 1,600 rigs we dropped to 800, then from 800 we have dropped to 400. Given that the unconventional natural gas wells being drilled decline by 60% in the first year I can't see how production doesn't start sliding in 2013.

So I can see a bullish case for natural gas from both the demand and supply side. What is hard to see is the triple in natural gas prices that Grantham is suggesting. And to be honest if that wild prediction wasn't coming from Grantham I'd just ignore it.

But the prediction was from Grantham who is extremely credible, so I think it is worth doing more work on. It is certainly going to be interesting to see how accurate this prediction is.


Also check out:
About the author:
Canadian Value

http://valueinvestorcanada.blogspot.com/